Posts for: September, 2018
By Joel E. Johnson, DMD, PA
September 20, 2018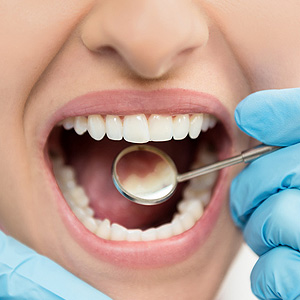 The basics for treating tooth decay have changed little since the father of modern dentistry Dr. G.V. Black developed them in the early 20th Century. Even though technical advances have streamlined treatment, our objectives are the same: remove any decayed material, prepare the cavity and then fill it.
This approach has endured because it works—dentists practicing it have preserved billions of teeth. But it has had one principle drawback: we often lose healthy tooth structure while removing decay. Although we preserve the tooth, its overall structure may be weaker.
But thanks to recent diagnostic and treatment advances we're now preserving more of the tooth structure during treatment than ever before. On the diagnostic front enhanced x-ray technology and new magnification techniques are helping us find decay earlier when there's less damaged material to remove and less risk to healthy structure.
Treating cavities has likewise improved with the increased use of air abrasion, an alternative to drilling. Emitting a concentrated stream of fine abrasive particles, air abrasion is mostly limited to treating small cavities. Even so, dentists using it say they're removing less healthy tooth structure than with drilling.
While these current advances have already had a noticeable impact on decay treatment, there's more to come. One in particular could dwarf every other advance with its impact: a tooth repairing itself through dentin regeneration.
This futuristic idea stems from a discovery by researchers at King's College, London experimenting with Tideglusib, a medication for treating Alzheimer's disease. The researchers placed tiny sponges soaked with the drug into holes drilled into mouse teeth. After a few weeks the holes had filled with dentin, produced by the teeth themselves.
Dentin regeneration isn't new, but methods to date haven't been able to produce enough dentin to repair a typical cavity. Tideglusib has proven more promising, and it's already being used in clinical trials. If its development continues to progress, patients' teeth may one day repair their own cavities without a filling.
Dr. Black's enduring concepts continue to define tooth decay treatment. But developments now and on the horizon are transforming how we treat this disease in ways the father of modern dentistry couldn't imagine.
If you would like more information on dental treatments for tooth decay, please contact us or schedule an appointment for a consultation.
By Joel E. Johnson, DMD, PA
September 10, 2018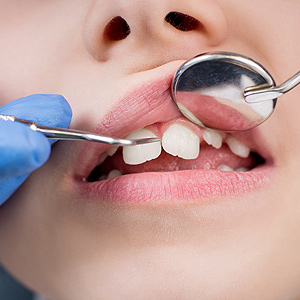 Overbites, underbites, crossbites—these are just a few of the possible malocclusions (poor bites) you or a family member might be experiencing. But no matter which one, any malocclusion can cause problems.
Besides an unattractive smile, a malocclusion makes it more difficult to chew and to keep the teeth and gums clean of disease-causing bacterial plaque. Thus correcting a malocclusion improves dental health; a more attractive smile is an added bonus.
This art of correction—moving teeth back to the positions where they belong—is the focus of a dental specialty called orthodontics. And, as it has been for several decades, the workhorse for achieving this correction is traditional braces.
Braces are an assembly of metal brackets affixed to the teeth through which the orthodontist laces a metal wire. The wire is anchored in some way (commonly to the back teeth) and then tightened to apply pressure against the teeth. Over time this constant and targeted pressure gradually moves the teeth to their new desired positions.
The reason why this procedure works is because teeth can and do move naturally. Although it may seem like they're rigidly set within the jawbone, teeth are actually held in place by an elastic tissue network known as the periodontal ligament. The ligament lies between the tooth and bone and keeps the tooth secure through tiny fibers attached to both it and the bone. But the ligament also allows teeth to continually make micro-movements in response to changes in chewing or other environmental factors.
In a sense, braces harness this tooth-moving capability like a sail captures the wind propelling a sailboat. With the constant gentle pressure from the wires regularly adjusted by the orthodontist, the periodontal ligament does the rest. If all goes according to plan, in time the teeth will move to new positions and correct the malocclusion.
In a way, braces are the original "smile makeover"—once crooked teeth can become straight and more visually appealing. More importantly, though, correcting a poor bite improves how the mouth works, especially while eating, and keeping things clean. A straighter smile isn't just more attractive—it's healthier.
If you would like more information on correcting misaligned teeth, please contact us or schedule an appointment for a consultation. You can also learn more about this topic by reading the Dear Doctor magazine article "Moving Teeth with Orthodontics."