Posts for: December, 2017
By Joel E. Johnson, DMD, PA
December 21, 2017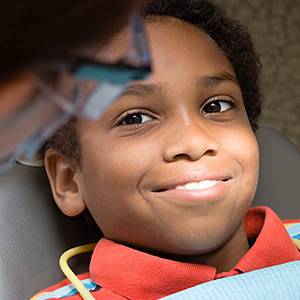 Even though baby teeth are not meant to last forever, they serve some very important functions for the time they are around. Healthy baby teeth allow your child to bite and chew food, articulate sounds correctly during speech, and, of course, to smile! They also help guide the permanent teeth, which will one day replace them, into proper alignment. So it's important to take good care of them while they're here. Let's answer some frequently asked questions about pediatric dentistry.
Can I get my teeth cleaned while I'm pregnant?
Yes — and you should! Both the American Dental Association and the American Congress of Obstetricians and Gynecologists recommend that women keep up with their regular schedule of dental cleanings and exams during pregnancy. Not doing so can allow disease-causing oral bacterial to flourish, which can be a health risk for both the expectant mother and her fetus.
Do infants need their teeth brushed?
Yes, it's important to start a daily oral hygiene routine as soon as the first baby tooth appears — usually sometime between six and nine months of age. Use a very soft-bristled child-sized toothbrush and just a smear of fluoride toothpaste (the size of a grain of rice). When your child turns 3, increase the amount of fluoride toothpaste to the size of a pea.
When should I take my child in for her first dental appointment?
The answer to this one may surprise you: All children should see a dentist by the age of 1. Early dental visits get children accustomed to having their mouths examined and their teeth cleaned. Establishing this healthy habit early will go a long way toward promoting a lifetime of good oral health.
Should I worry that my child sucks his thumb?
That depends on how old he is. Thumb sucking is a normal, comforting habit for babies and toddlers. Most outgrow it by the time they are 4. But kids who don't are at increased risk for orthodontic issues later on. If your child seems unable to break the habit, let us know; we can give you more detailed recommendations at your next appointment.
What can I do to prevent my children from getting cavities?
Make sure your children have an effective daily oral hygiene routine that includes brushing with fluoride toothpaste twice a day and flossing at least once per day. If they are too young to do a good job by themselves, help them complete these important tasks. Keep their sugar consumption as low as possible; pay particular attention to beverages — soda, sports drinks and even 100 % natural fruit juices can all promote tooth decay. We can offer individualized advice on fighting cavities, and even provide fluoride treatments and dental sealants for extra protection against cavities. So don't forget to bring your child in to the dental office for regular exams and cleanings!
If you would like more information about caring for your child's teeth, please contact us or schedule an appointment for a consultation.
By Joel E. Johnson, DMD, PA
December 06, 2017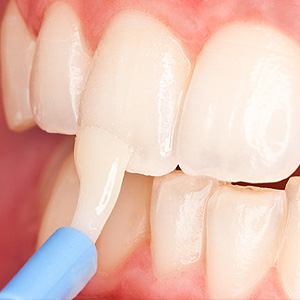 A lot happens in your child's mouth from infancy to early adulthood. Not surprisingly, it's the most active period for development of teeth, gums and jaw structure. Our primary goal as care providers is to keep that development on track.
One of our main concerns, therefore, is to protect their teeth as much as possible from tooth decay. This includes their primary ("baby") teeth: although your child will eventually lose them, a premature loss of a primary tooth to decay could cause the incoming permanent tooth to erupt out of proper position. And we of course want to protect permanent teeth from decay during these developmental years as well.
That's why we may recommend applying topical fluoride to your child's teeth. A naturally occurring chemical, fluoride helps strengthen the mineral content of enamel. While fluoride can help prevent tooth decay all through life, it's especially important to enamel during this growth period.
Although your child may be receiving fluoride through toothpaste or drinking water, in that form it first passes through the digestive system into the bloodstream and then to the teeth. A topical application is more direct and allows greater absorption into the enamel.
We'll typically apply fluoride in a gel, foam or varnish form right after a professional cleaning. The fluoride is a much higher dose than what your child may encounter in toothpaste and although not dangerous it can cause temporary vomiting, headache or stomach pain if accidentally swallowed. That's why we take extra precautions such as a mouth tray (similar to a mouth guard) to catch excess solution.
The benefits, though, outweigh this risk of unpleasant side effects, especially for children six years or older. Several studies over the years with thousands of young patients have shown an average 28% reduction in decayed, missing or filled teeth in children who received a fluoride application.
Topical fluoride, along with a comprehensive dental care program, can make a big difference in your child's dental care. Not only is it possible for them to enjoy healthier teeth and gums now, but it could also help ensure their future dental health.
If you would like more information on topical fluoride and other dental disease prevention measures, please contact us or schedule an appointment for a consultation. You can also learn more about this topic by reading the Dear Doctor magazine article "Fluoride Gels Reduce Decay."